SPIRA™
Plug yourself into the story to do good in the world!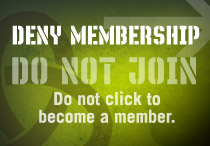 London 2010
Nadirah X, recording artist, and school teacher in Chataika Village, Eastern Zambia, dreamed of building a library for her students. However, global conglomerate Blackwell Briggs www.blackwellbriggs.com dashed those dreams, halting construction on the library to make way for their oil pipeline.



Moved by Nadirah's mission, people around the world uploaded statements of support. But in keeping with the Conspiracy For Good's secret tradition, always stated that they were "Not A Member." With denial as their battle cry, a new generation of the Conspiracy For Good was born. No one can destroy a movement without members.



Conspiracy For Good operatives hacked Blackwell Briggs' servers to uncover this internal video, making it public via YouTube and the torrent site The Pirate Bay, Blackwell Briggs for the crooks they are.

Conspiracy for Good operative 'Pegbox', violinist Ann Marie Calhoun, posted a re-edit of the lobbying video, further condemning Blackwell Briggs. Shortly thereafter, she went missing.



The Conspiracy For Good guided Nadirah from Zambia to London in order to confront the company's CEO, Sir Ian Briggs, and save the library.



As Nadirah arrived in London, Blackwell Briggs agents swarmed the Thames river hoping to capture her. Conspirators foiled the attempt and guide her through the city following a trail of video drops and clues left by her friend, David Nsofu, to a secret Conspiracy For Good safehouse... which was only safe momentarily.



After a hostile eviction from their safehouse by Blackwell Briggs agents the previous week, our conspirators were supported by the London arts community, which helped guide them by clues left in street music and graffiti to establish a new Conspiracy For Good headquarters. This time, a flash mob was activated to divert the Blackwell Briggs security agents and successfully establish the headquarters at Truman Brewery in Shoreditch.



Operating from their new HQ, Nadirah and the Conspiracy For Good contact Ian Briggs and arranged for a dramatic hostage exchange for the missing Pegbox. Operatives also hacked CCTV cameras and learned the sad fate of David Nsofu.



Conspiracy For Good operatives posed as job applicants and infiltrated the Blackwell Briggs' "Annual Recruitment Expo" at their headquarters in Bloomsbury Square. Those who passed initial interviews were allowed access to Ian Briggs' press conference later that day.



Operatives infiltrated Briggs' press conference where they presented damning evidence against him, leading to his arrest and the cancelation of his oil pipeline project. As a result, the Conspiracy For Good succeeded in building the library in Chataika village for 450 students, funded 50 scholarships for schoolgirls and generated over 9,000 books for the Zambian libraries through WeGiveBooks.org.




Partners
Partners info to go here.